Remember the Tinder couple who talked for three years on the app and never met in person?
Hahahaha one day I'm going to meet this girl and it's going to be epic. Look at the dates of our tinder texts. pic.twitter.com/DASQK4c5cX

— Josh Avsec (@Wes_03) July 8, 2017
The ones that Tinder was so shocked this actually happened that they offered to send them on an all-expenses paid trip to anywhere they wanted for their first date?
It's time you got together IRL. You have 24 hrs to decide the city you want to have your first date in and we'll send you there! @mch_rnd https://t.co/7r2JQtcxKC

— Tinder (@Tinder) July 10, 2017
The ones that went to Hawaii for their very first date?
After a long debate over your unbelievably generous offer, our dream first-date would be in Hawaii. Meet you in Maui?? @mch_rnd

— Josh Avsec (@Wes_03) July 11, 2017
And, who met on live TV for the very first time?
(If you don't know, now you know).
If you did hear about this miracle of Tinder – we're here to give you a little update on Josh and Michelle's "relationship." The two went to Maui together and apparently – had an amazing time, according to Good Morning America.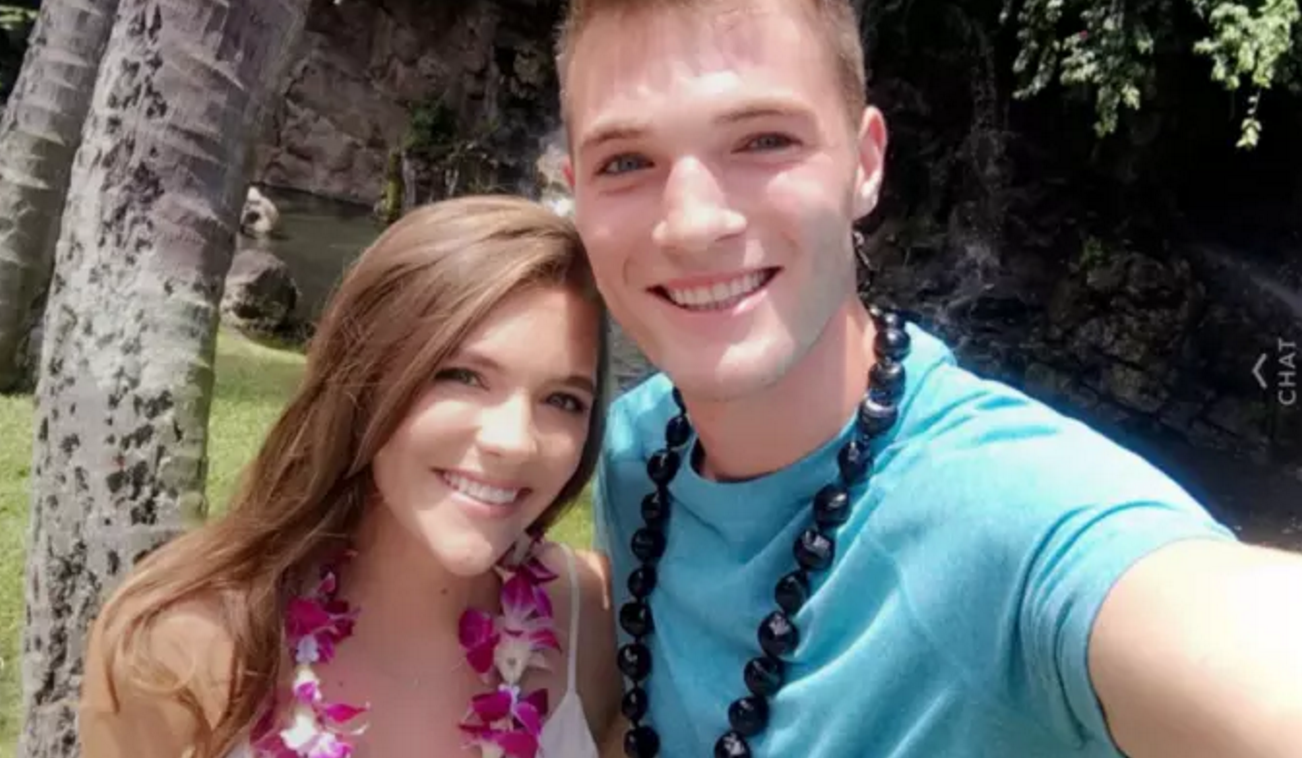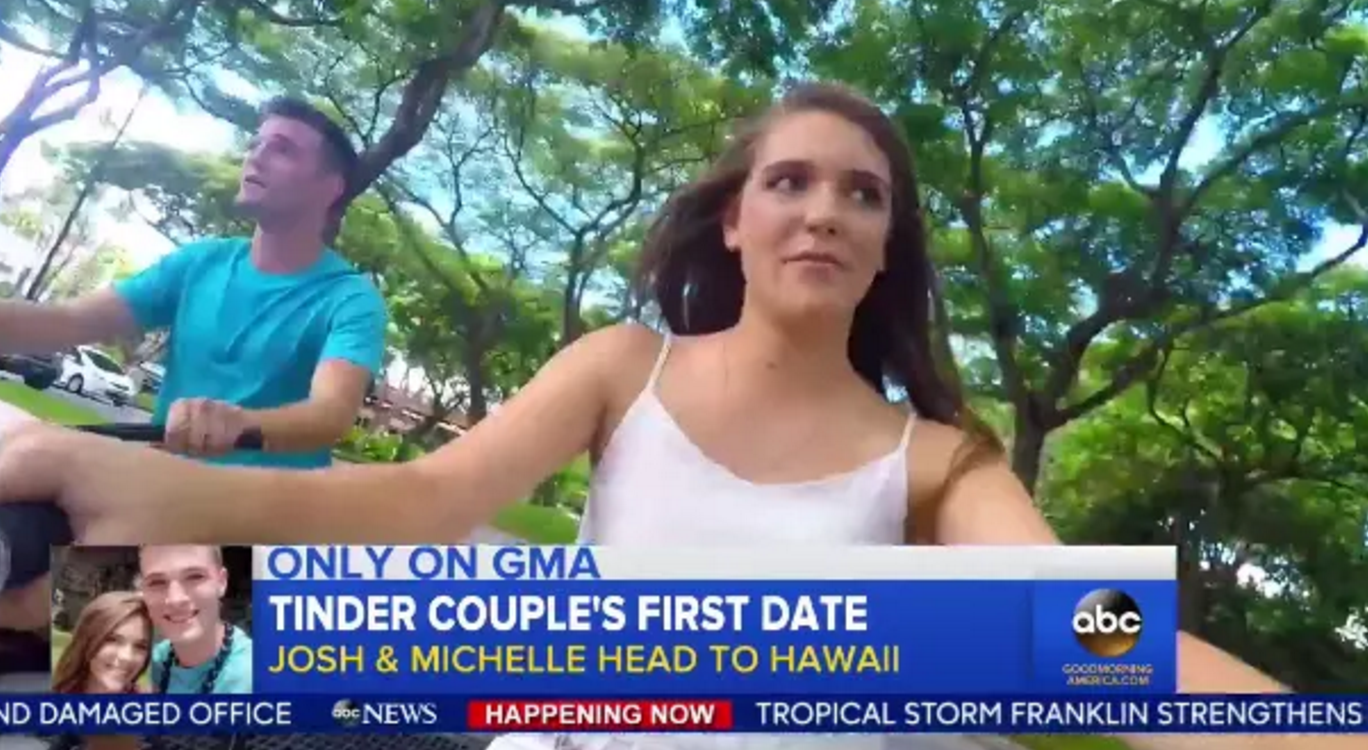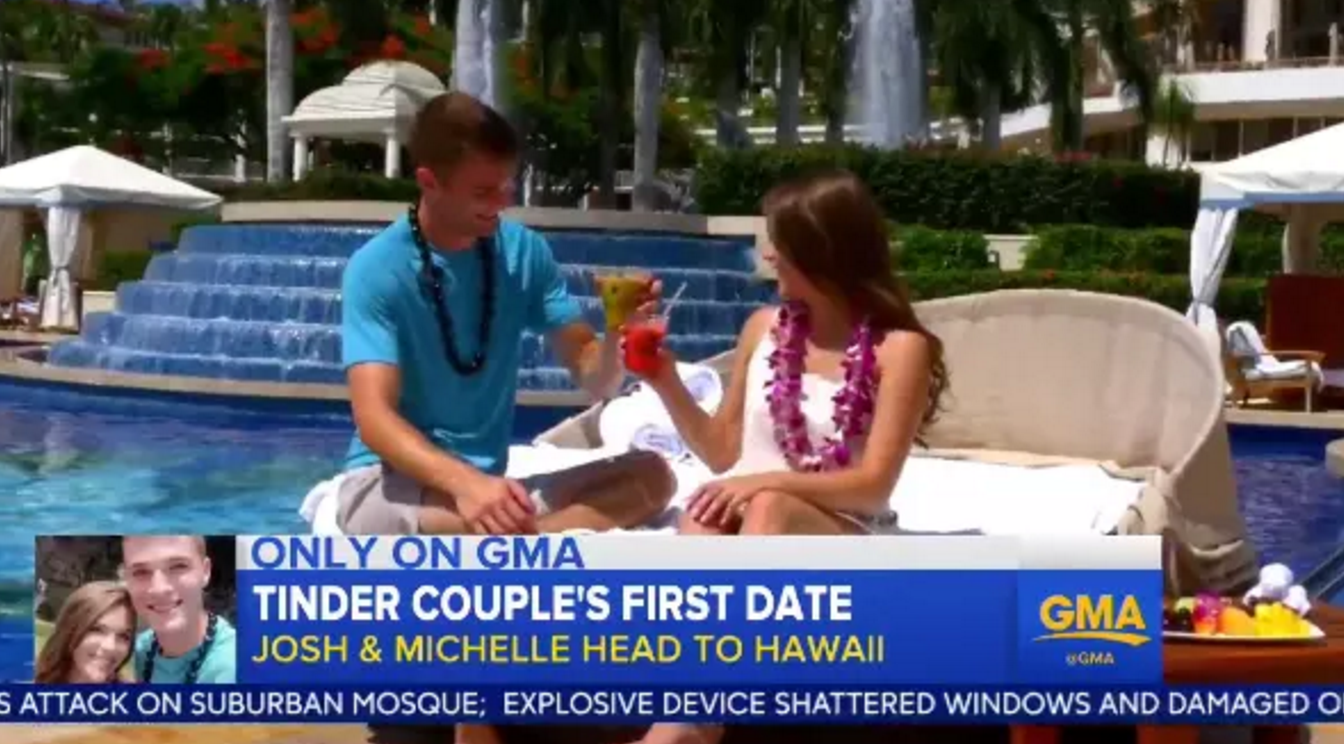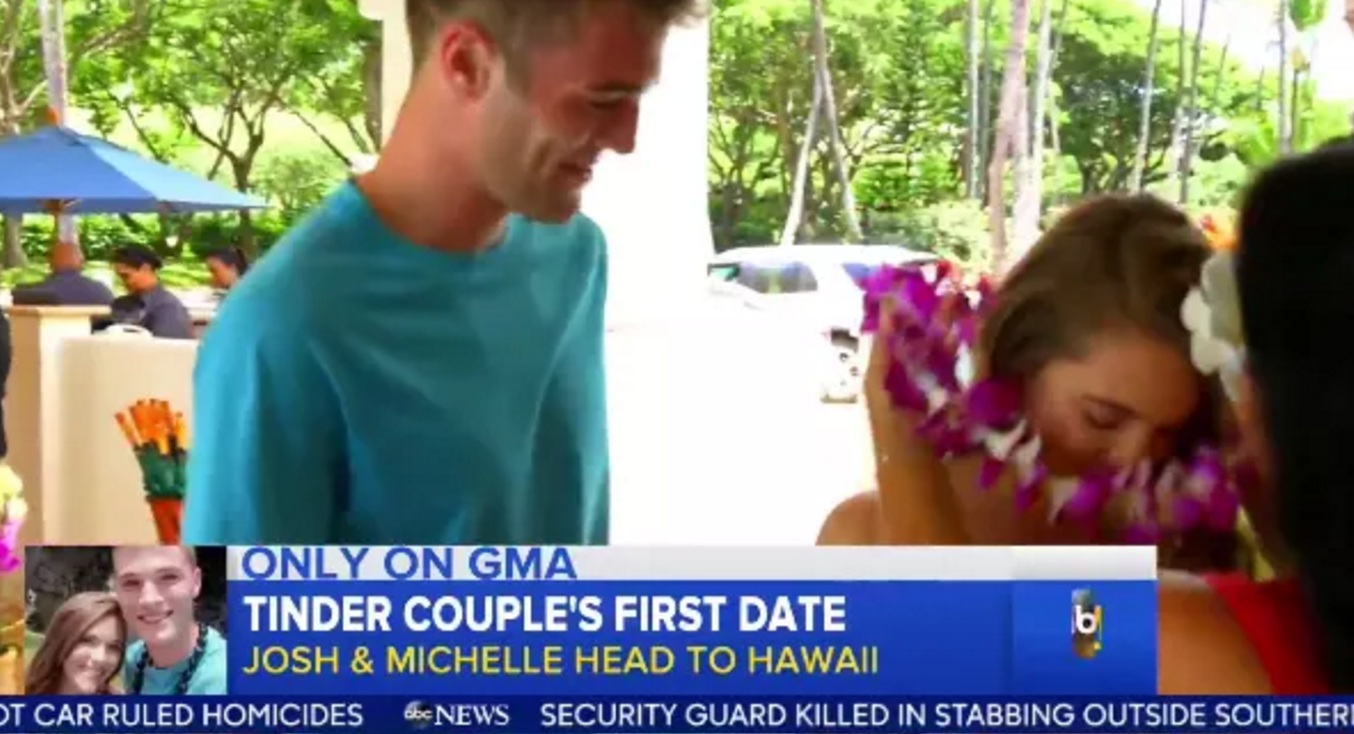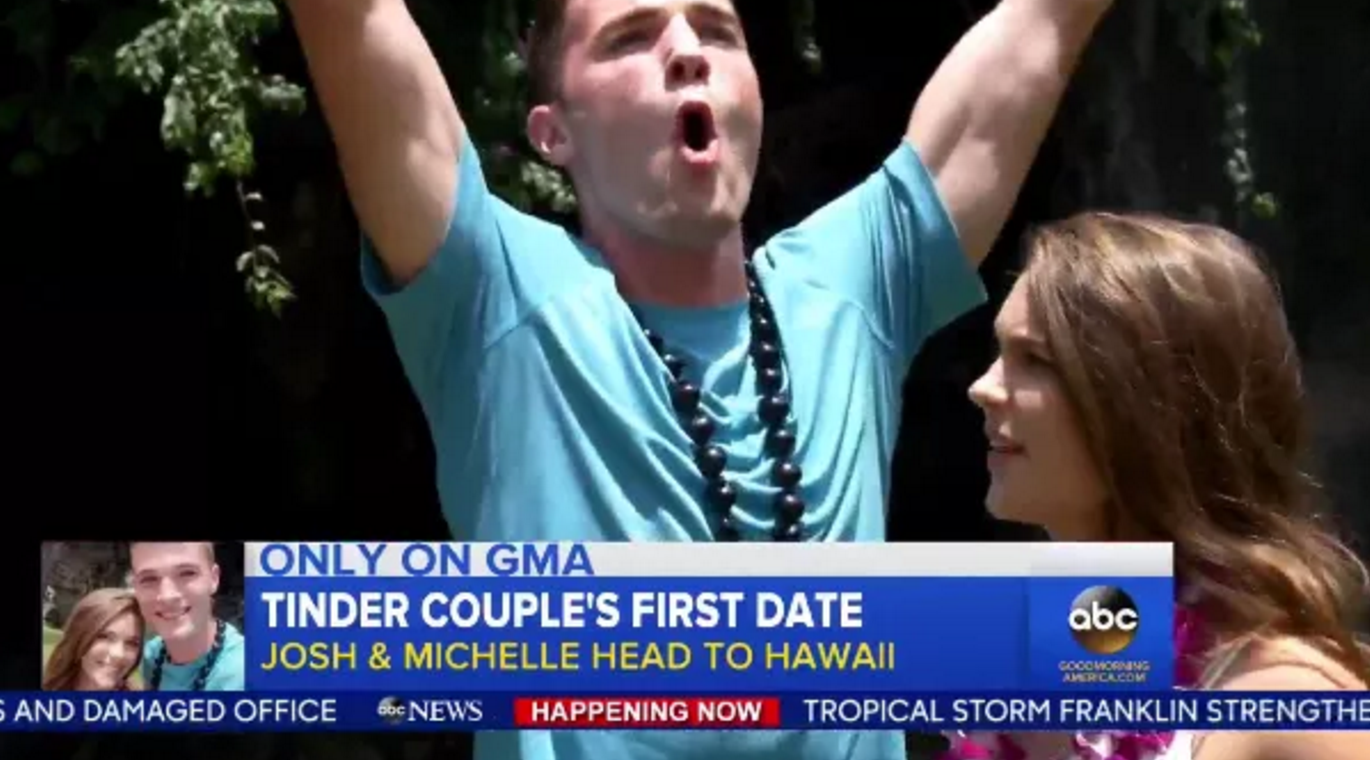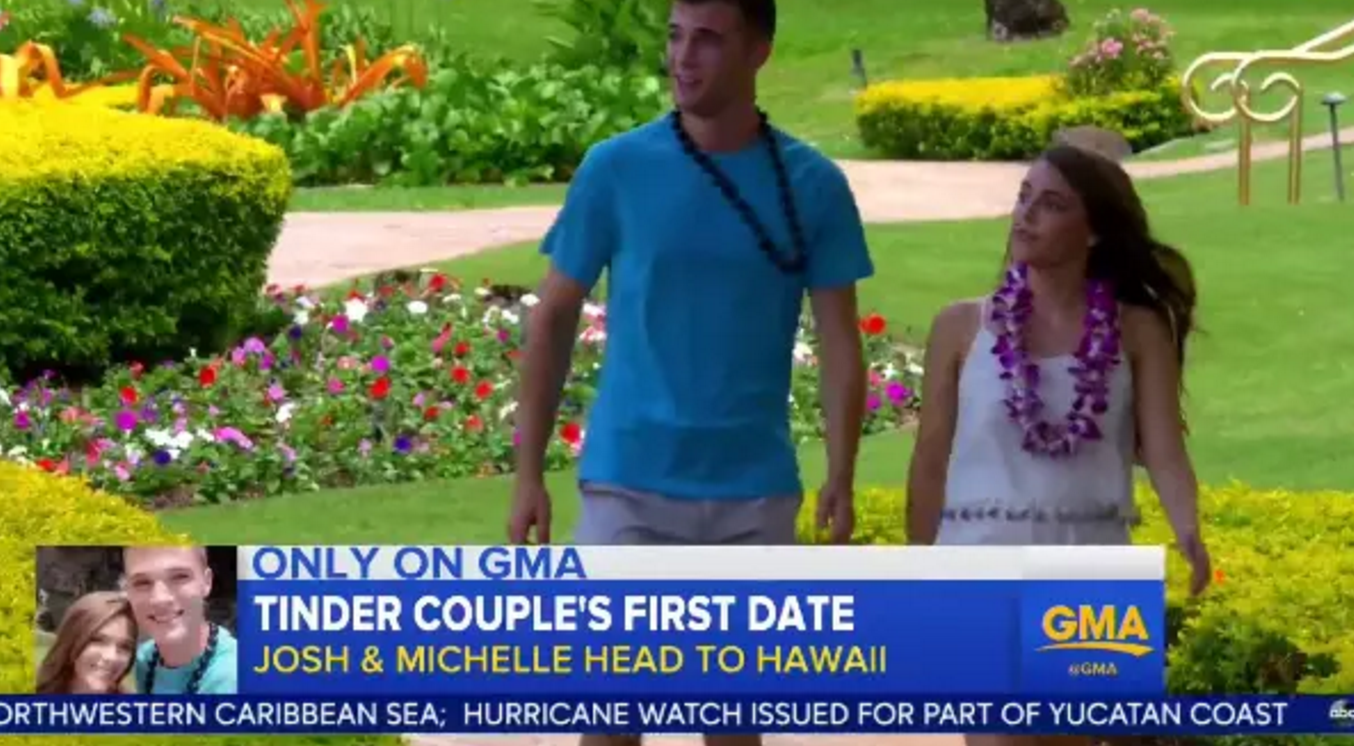 The couple – aka not really a couple just yet – did all the tourist-y things that young lovers would do in Hawaii – drink, laugh, explore. Josh said that Michelle is "very passionate and lights up when she talks about her dreams," while Michelle said she enjoyed "Josh's energy."
The two are leaving to go back to their home in Kent – but get this – they haven't made plans to chill back home yet.
Come on guys – you're killing us. 
How do two people go on a free trip to Hawaii, have a blast and then not say "lets make plans when we get back home?" Maybe they didn't have as much fun as they let on – or, they're just not that into each other. You know how day-time TV can be, always blowing things up to make them look super-duper nice for stay-at-home housewives.
But – I'll be honest – if these two don't end up dating I'll feel robbed. Just saying, Josh & Mich!!