If you're a 90's kid and all about #GirlPower, you'll know that there was nothing quite like The Spice Girls. This all girl band from the U.K. was on the forefront of feminism before we even knew what feminism was. And, their music was catchy AF – not to mention, their personalities and wardrobe.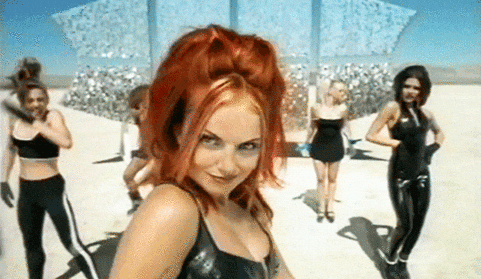 For the 20th anniversary of their hit film – Spice World – theaters are going to be showing this classic film and we're ready AF. The announcement was made on The Spice Girl's official Facebook page saying:
"Our very special announcement is that we have organized for a 20th anniversary screening of Spice World The Movie to be shown at a cinema near you on FRIDAY 29th SEPTEMBER 2017. At the moment this is just for cinemas in the UK but we are hoping to organize something for fans across the world soon. Tickets are on sale NOW and are available to purchase until Sunday 24th September 2017. DON'T MISS OUT! Purchase your tickets now!! Check below to see all the all-important locations that will be showing the film. Please share and tag your friends who you would like to attend a viewing with you."
It's time to VIVA FOREVERRRRRRRR!
so… who wants to fly me out to the uk so i can watch spice world in theaters for its 20th anniversary

— inezia (@agentvonkarma) August 3, 2017
Spice World is back in cinemas at the end of Sept and I am PUMPED ?

— A Stumbling Cliché™ (@Bloomability47) August 3, 2017
"In other news, Spice World is coming back to theaters."

— Anastasia Beverhousn (@ImTubthumping) August 3, 2017