Whether you're dorming in college or getting your first off-campus apartment – there are some awesome products that will spice up your "home away from home." While we have tons of our own cheddar to spend on our college days, our parents are usually there to help us along the way. And, if they're offering to help you out – show them this killer list to make your dorm/apt. lit AF.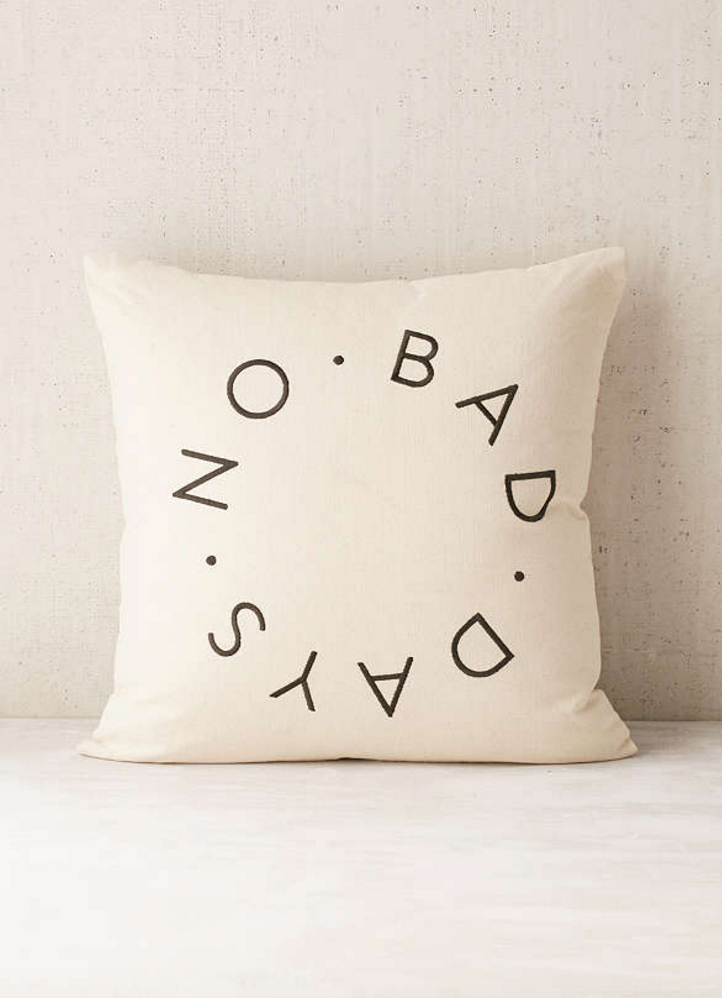 Wake up on the right side of the bed all the time with this pillow by your side. It's small enough to not take up too much space and cute enough to send the right message. Use it on your bed or your couch. Get it here.
2. This awesome & comfortable lounge chair.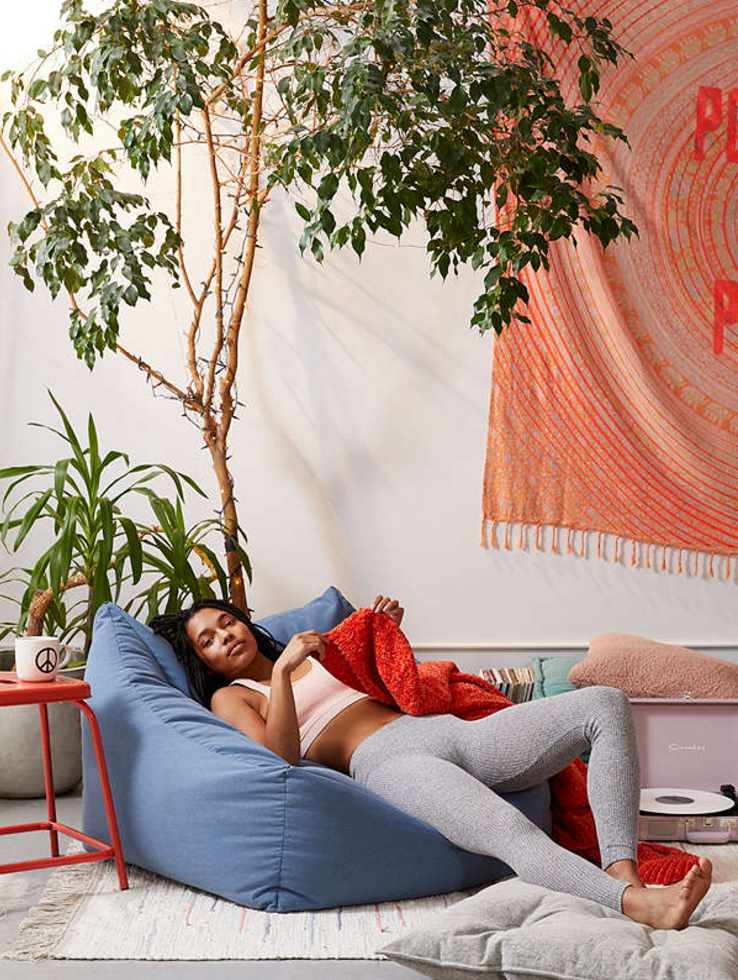 Perfect for someone who loves to have friends over or a dorm room to chill out on. Literally, comfy, convertible and light-weight, so it's easy to move around the apartment. Get it here.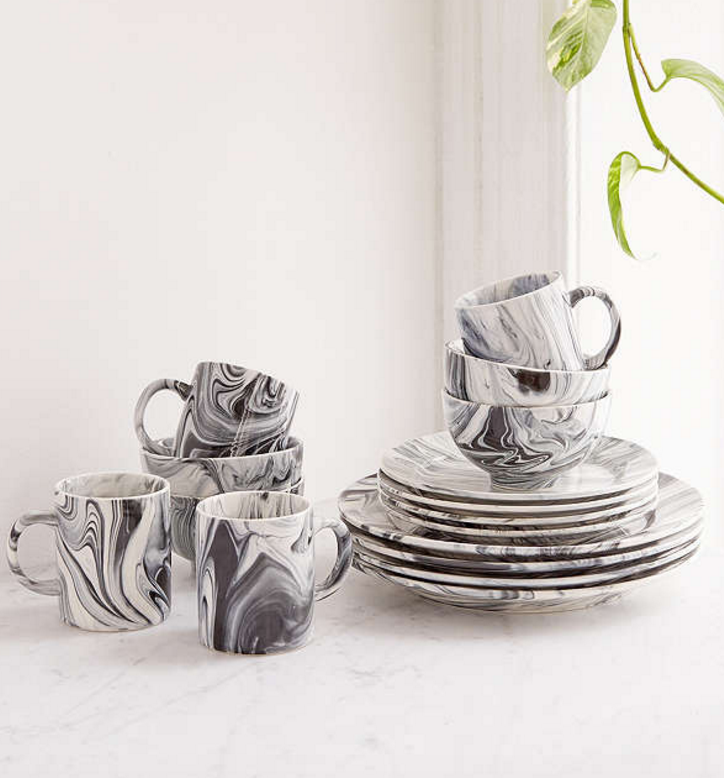 Class up your apartment with these chic and awesome plates/cups/bowls. Never have a boring meal when you're eating from these and, they look perfect on your table when you have your very first dinner party. Get them here.
4. This light-up peace sign.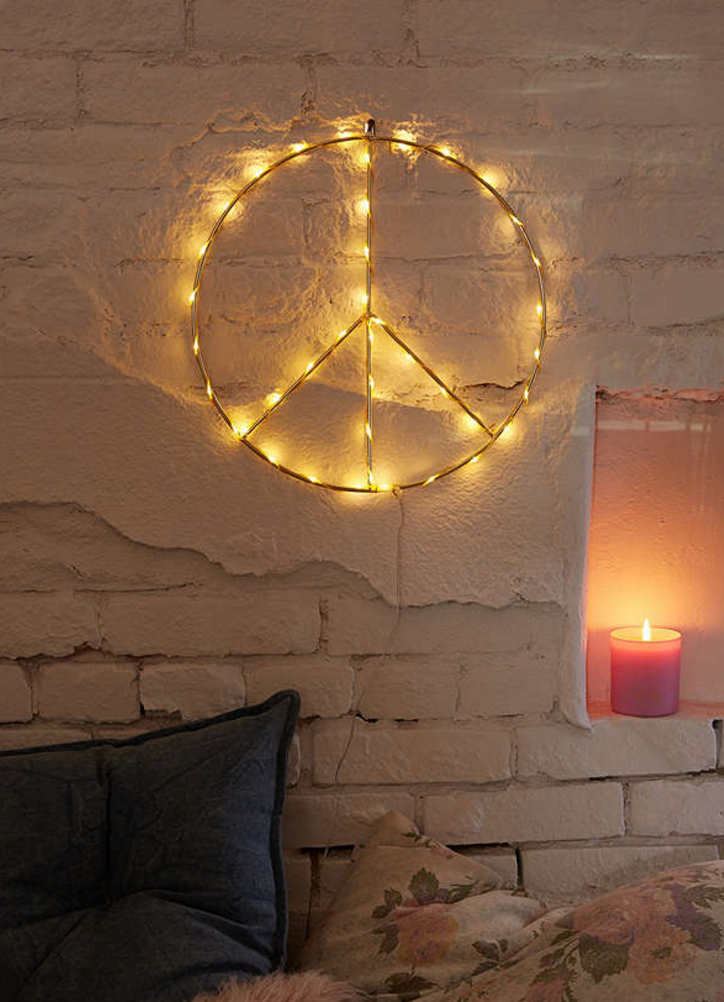 Be lit and namaste at the same time with this peace sign that looks great at night when you're trying to get zen before bed. Get it here.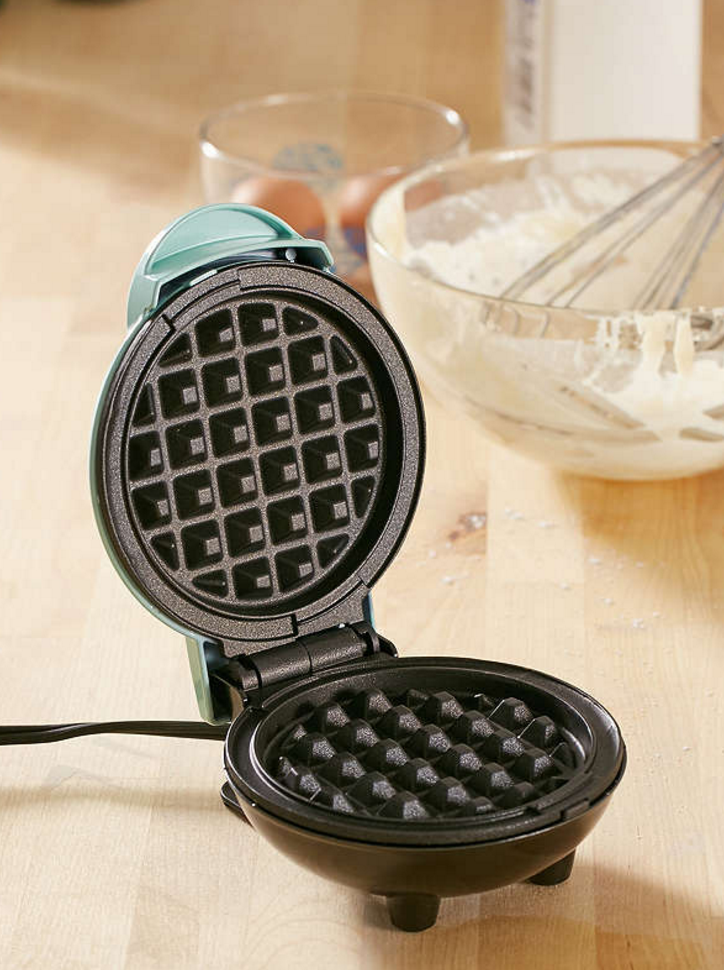 Make your own breakfast and skip IHOP with this adorable waffle maker. Spice it up and make some crazy versions like chocolate chip, blueberry or banana waffles. Yum. Get it here.
6. This boho bedding for any hippie chic.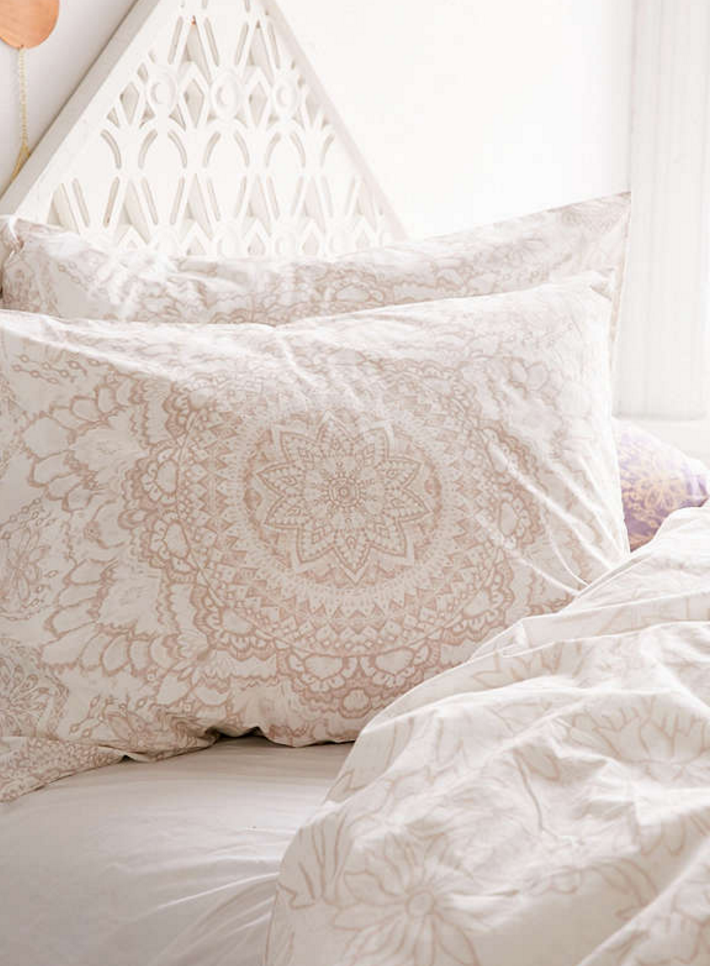 Sleep like you're on a cloud with this adorable and bohemian bedding set. Perfect color to match absolutely anything. Get it here.
7. Make everyday a vacation picture.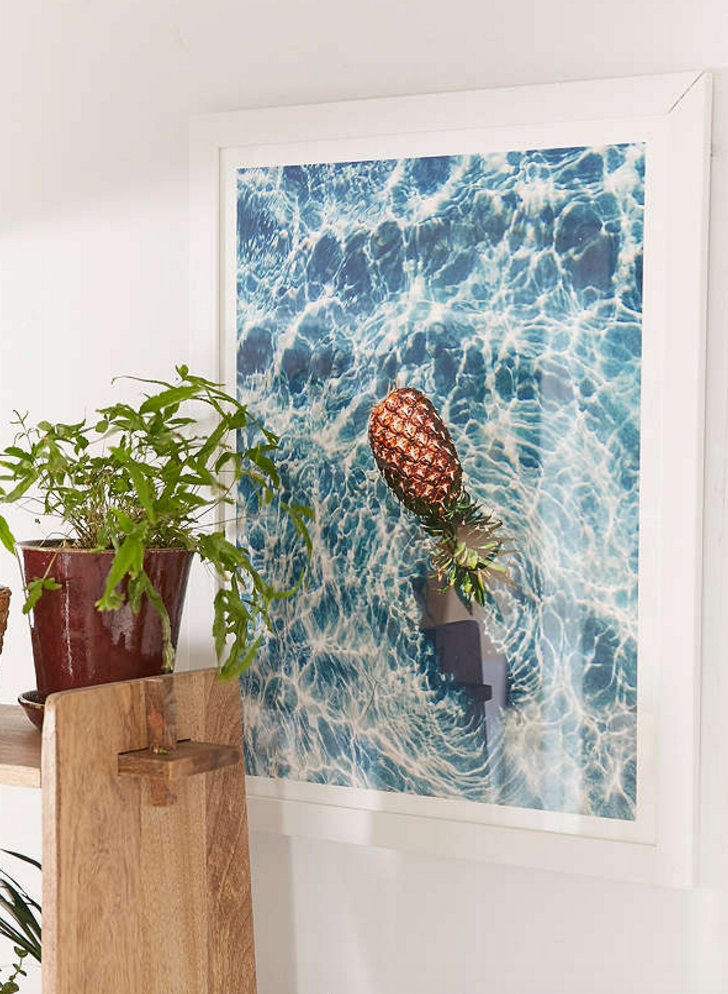 Pretend you're always on a tropical vacation, even in the midst of winter, with this tropical floating pineapple wall art. Get it here.
8. "You Look Good" bath mat.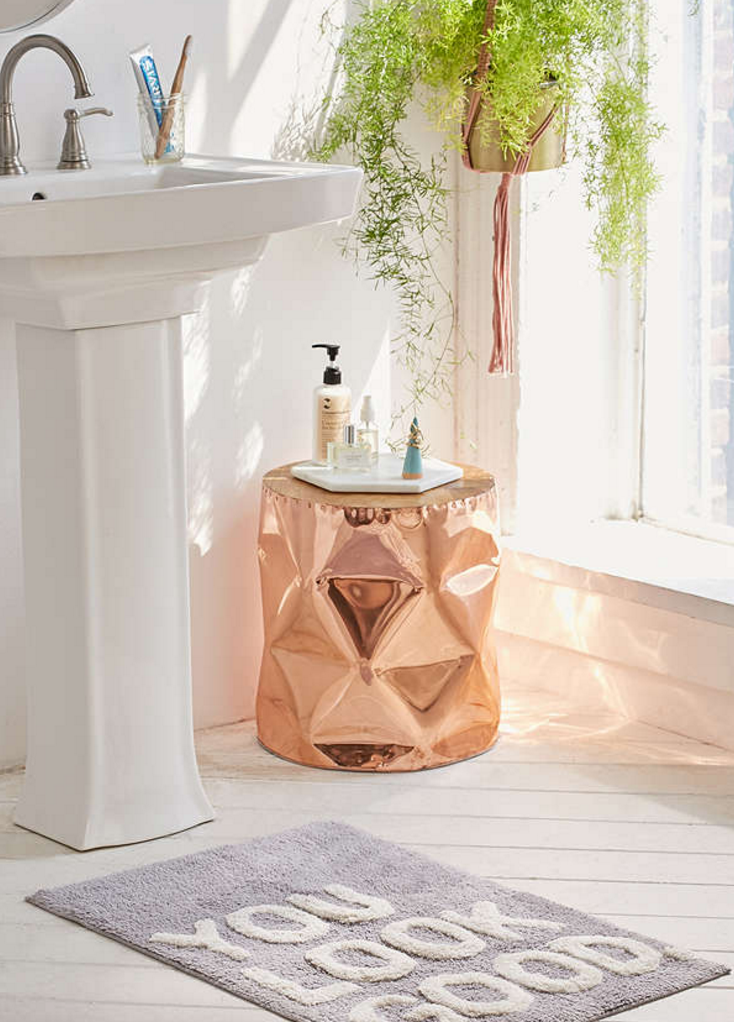 Always keep your baddest b*tch in check with this positive message, especially when you're getting ready in the morning. Get it here.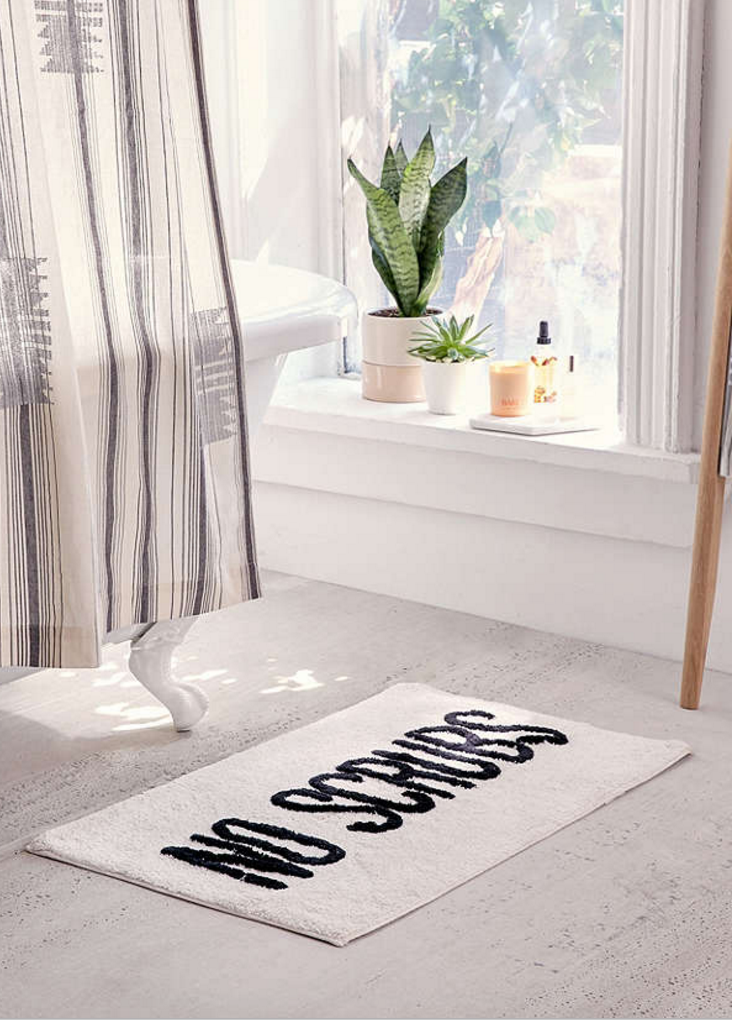 Throw it back to the 90's with some TLC puns and make sure no scrubs come to use your bathroom. Get it here.
10. Ice shot glass molds.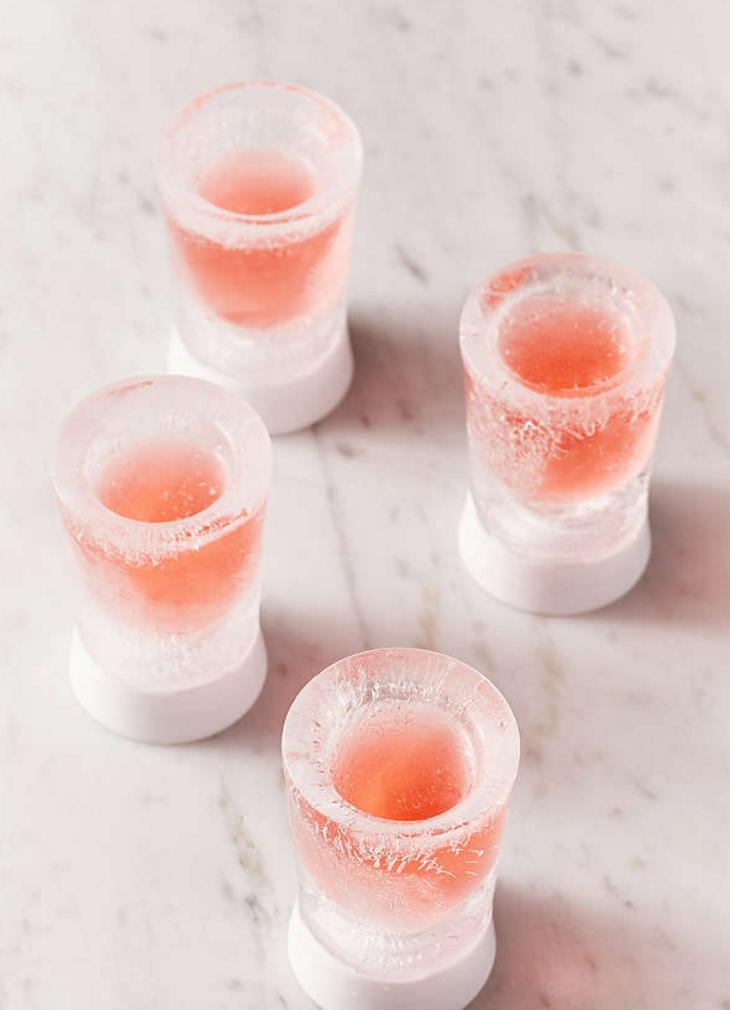 Thinking about having a summer fiesta? Get these molds to make your own ice shot glasses. Keep your favorite alcohol ice cold and throw 'em back. Get it here.
11. Dancing lights bluetooth speaker set.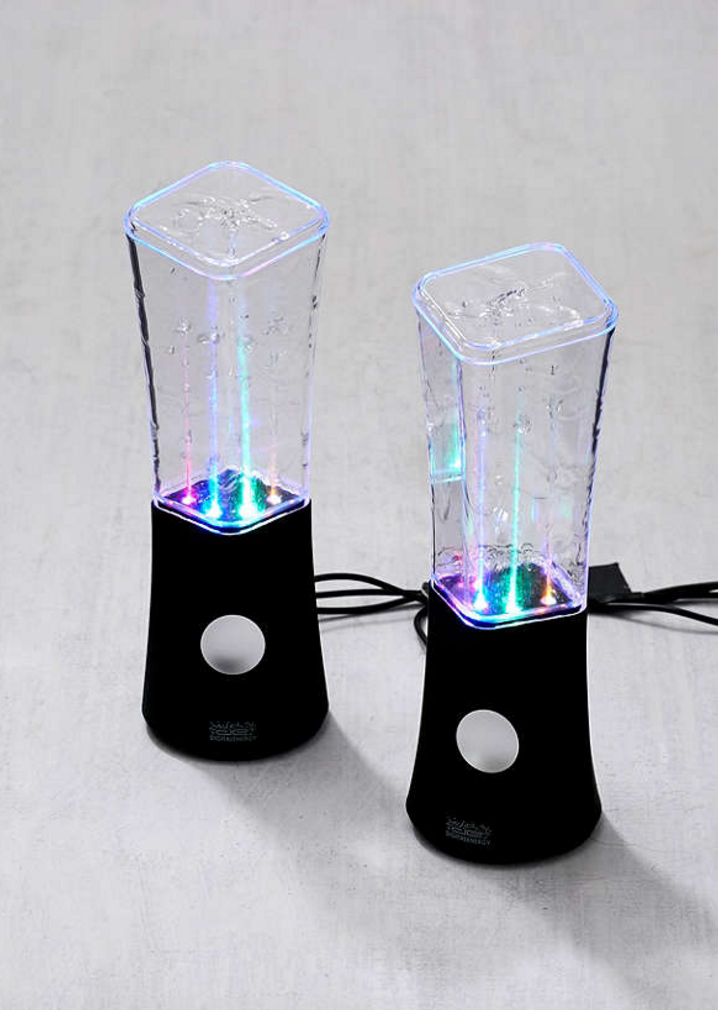 Make every day a party when you use these bluetooth speakers that dance to whatever beat you throw on. Get them here.
12. The perfect avocado slicer.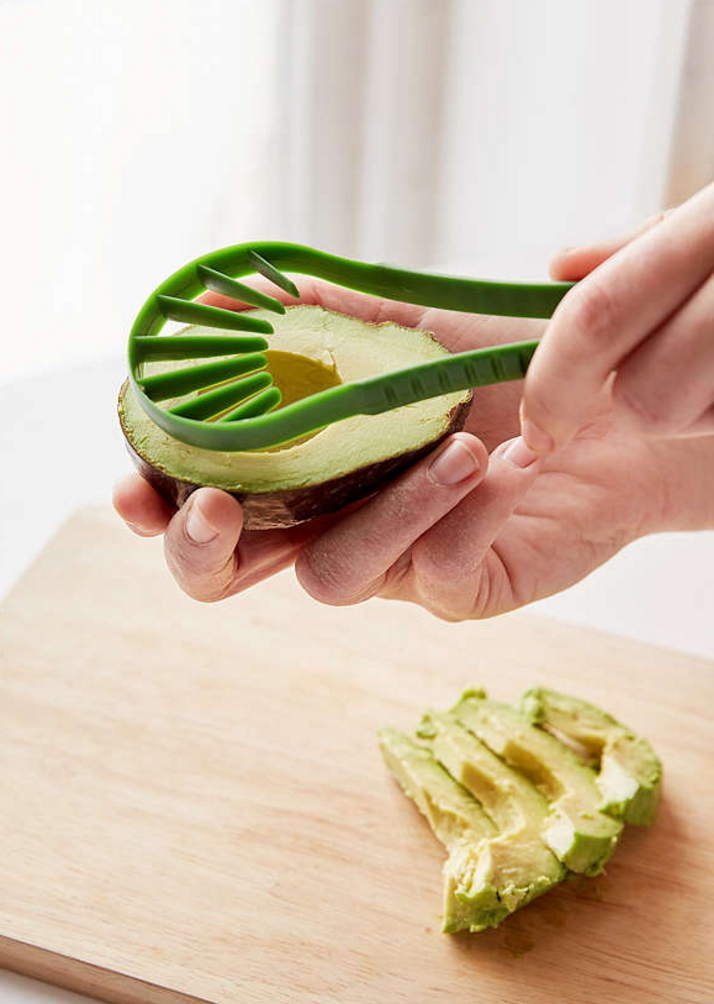 Make sure you get the most out of your expensive ass avocados with this avocado slicer – no cado left behind. Get it here.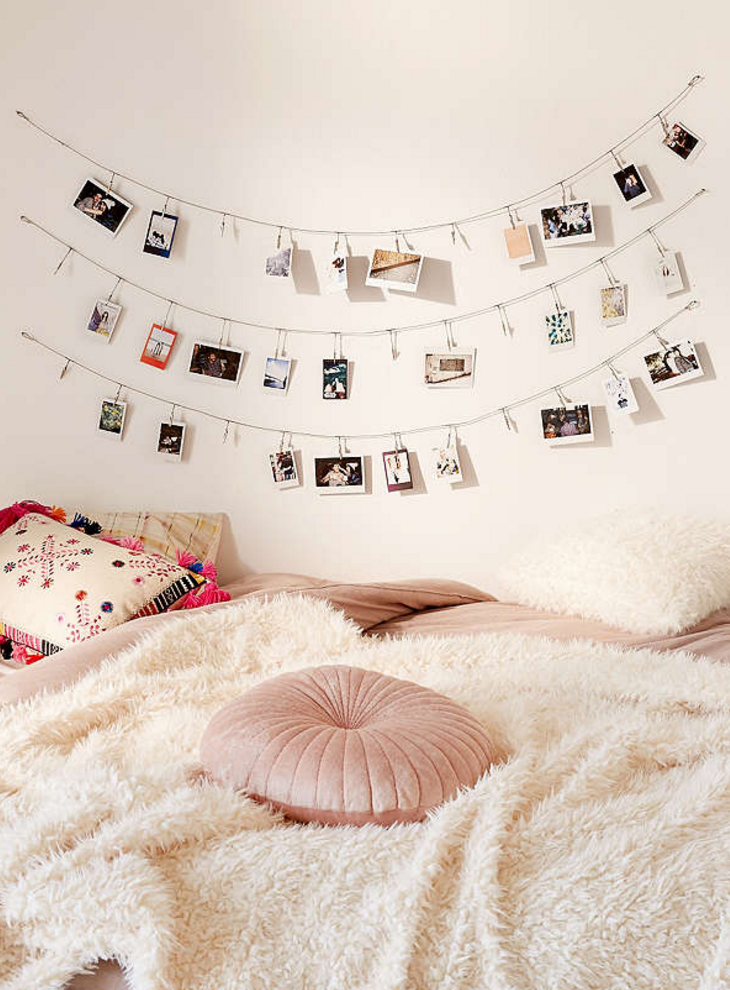 Hang your besties, your family and your SO adorably with these laundry string photo hangers. Simple, yet perfect for keeping your picture frame collection minimal. Get it here.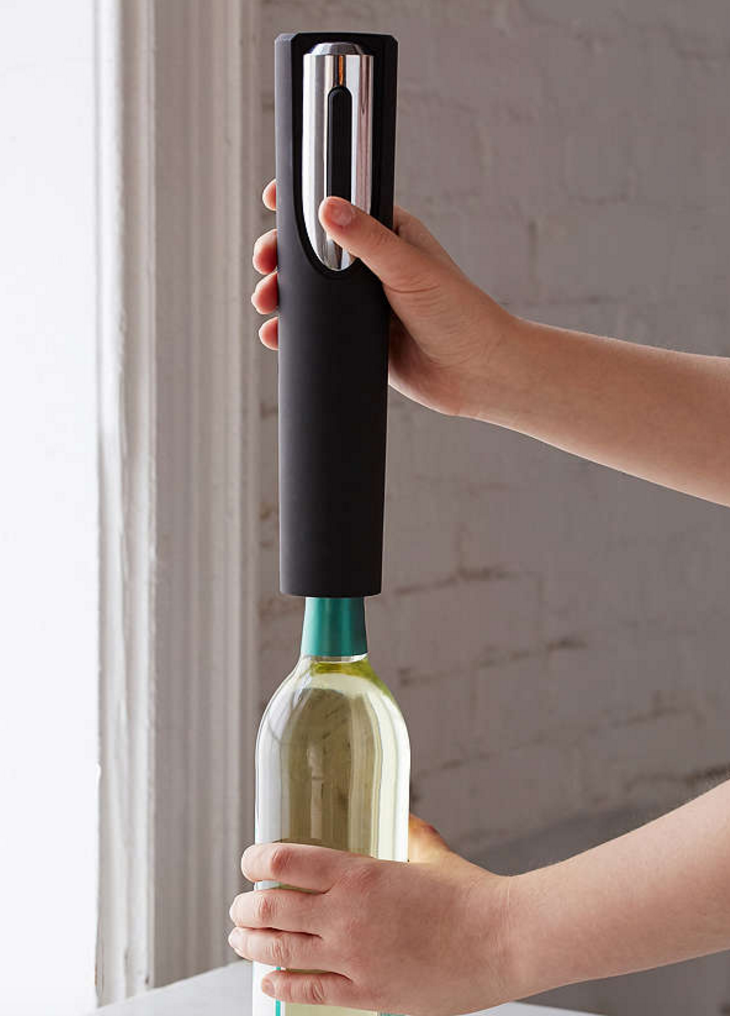 We all know what it's like to lose our wine opener, or, break the cork in the bottle. This electric opener is easy to use and always portable – you'll never truly "lose it." Get it here.
15. Reversible laundry bag for your laundry days.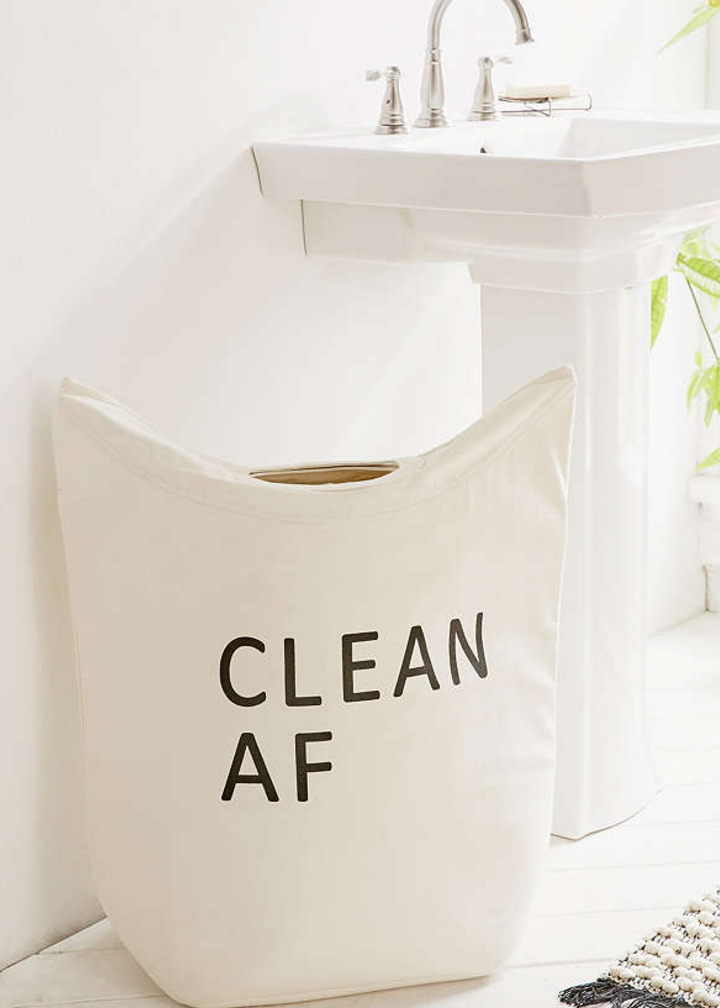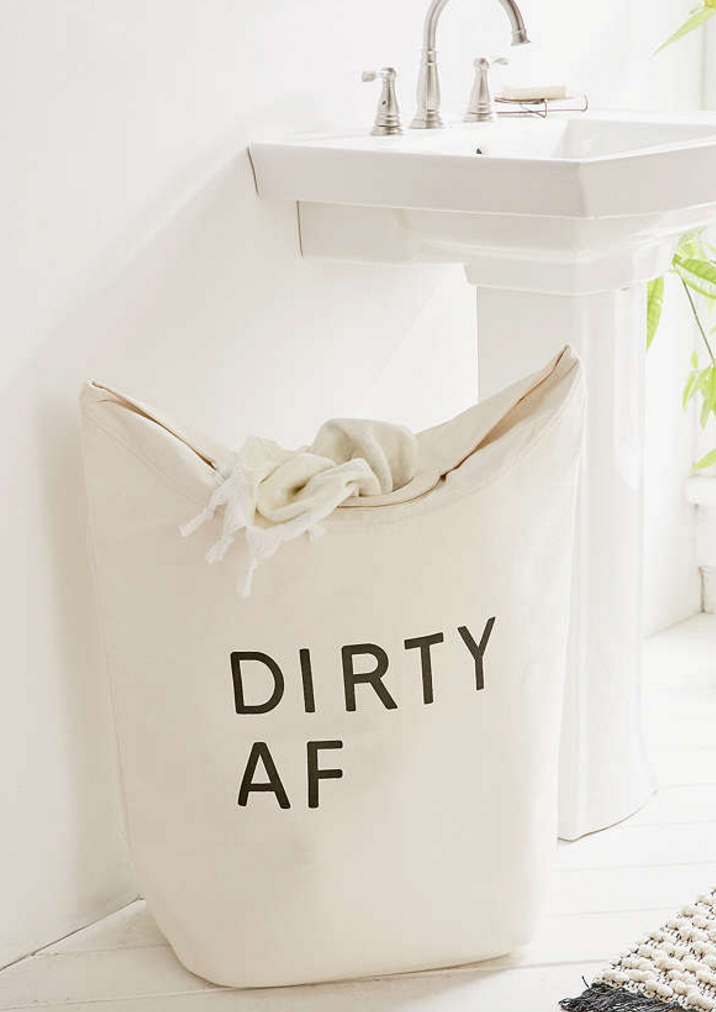 Keep it 100 with these straight forward titles for laundry day. When it's dirty AF or clean AF, you won't have to do the sniff test anymore. Get it here.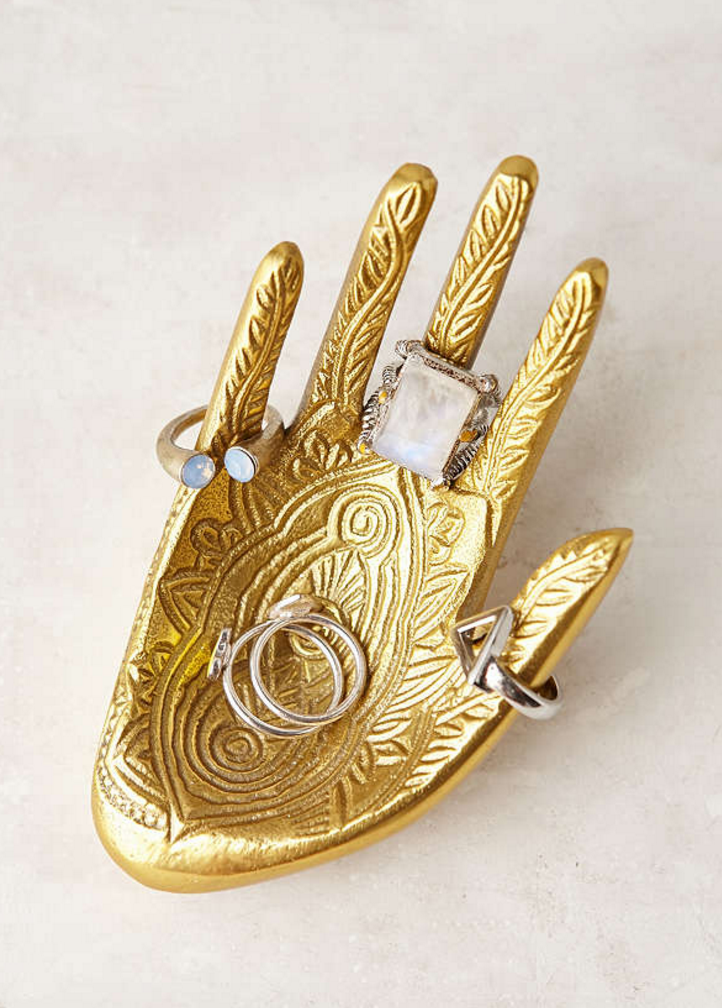 Never lose your rings again with this chic and dope ring holder. Get it here.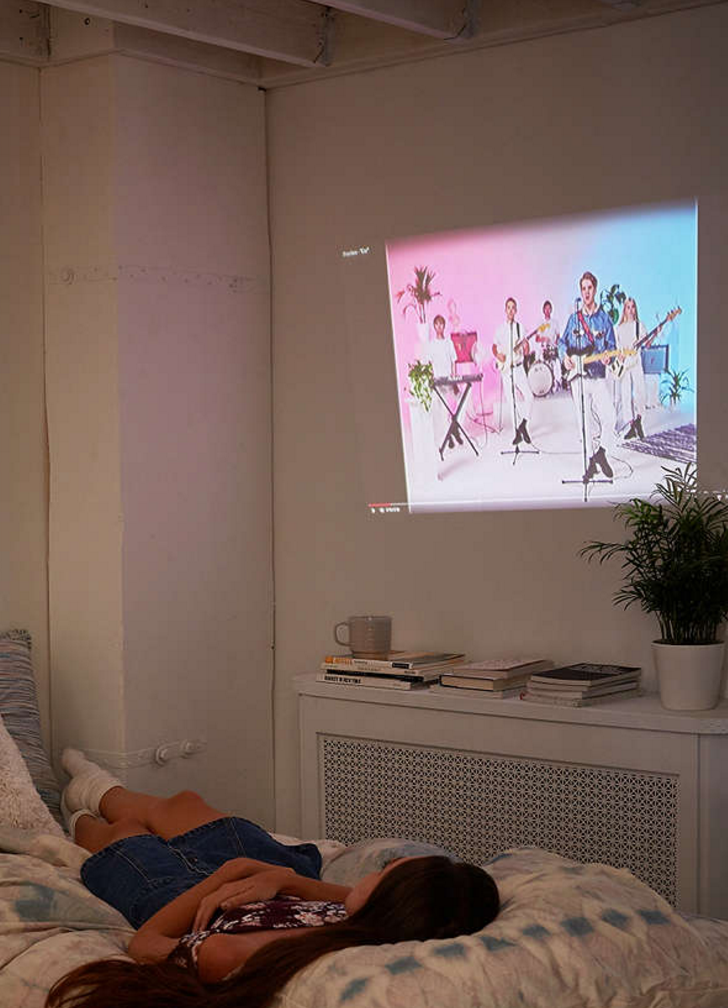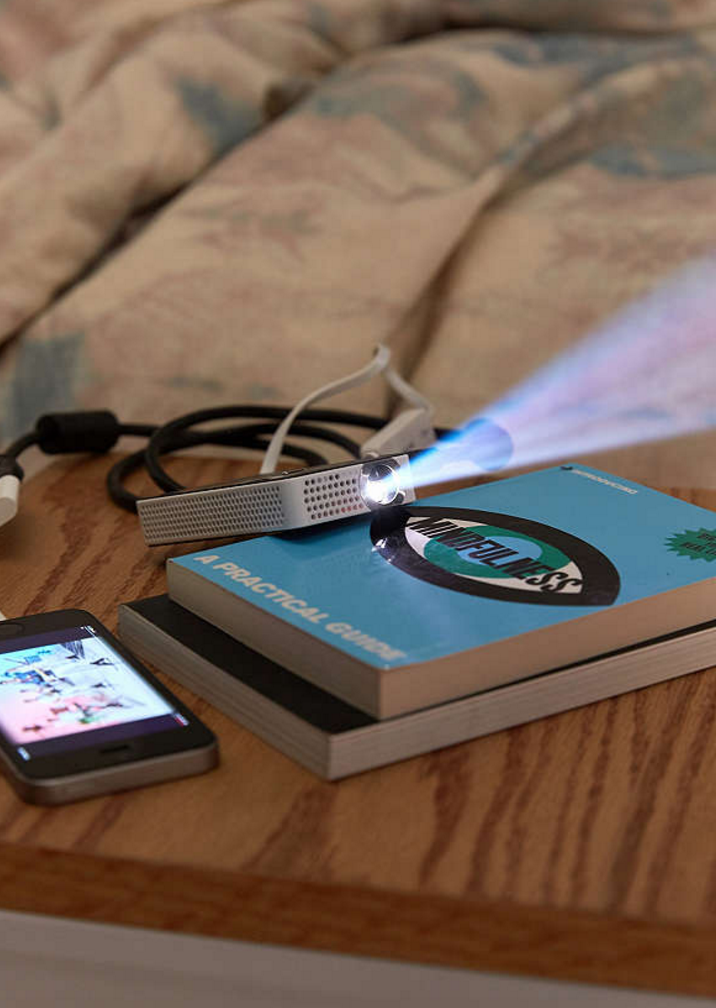 Save money and don't splurge on a TV, keep it old school with this projector that can cast anything to your wall. Plus, it's awesome for movie nights – and Netflix is always handy. Get it here.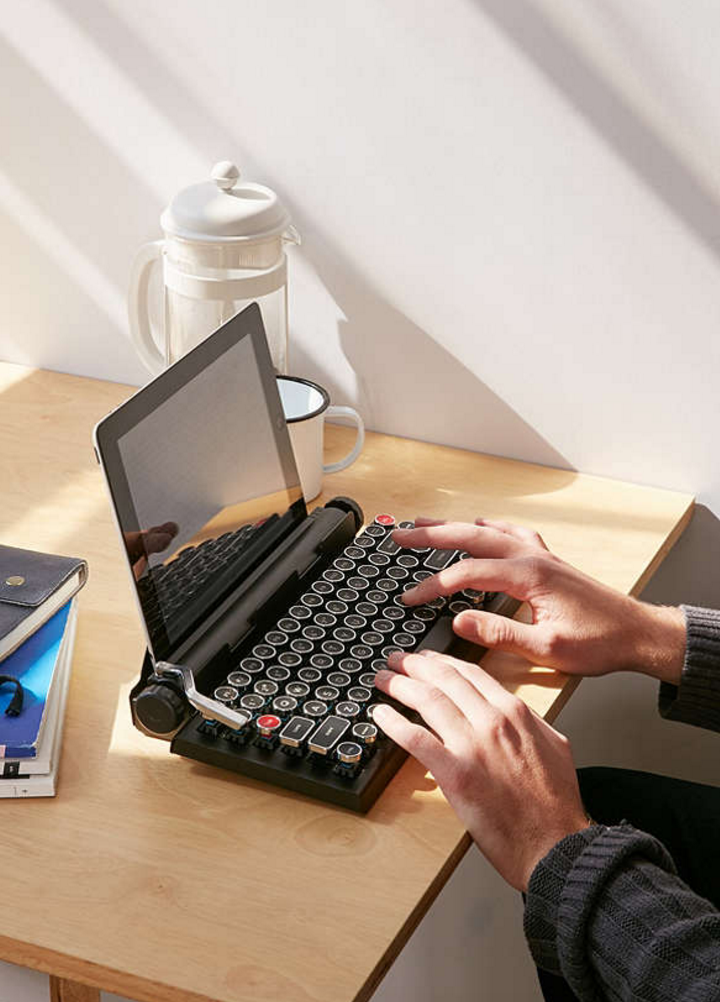 Hook up your tablet to this amazing typewriter keyboard and do your work like your grandpa used to. It's the best of old school and new school. Get it here.
19. On Wednesdays we wear pink record player.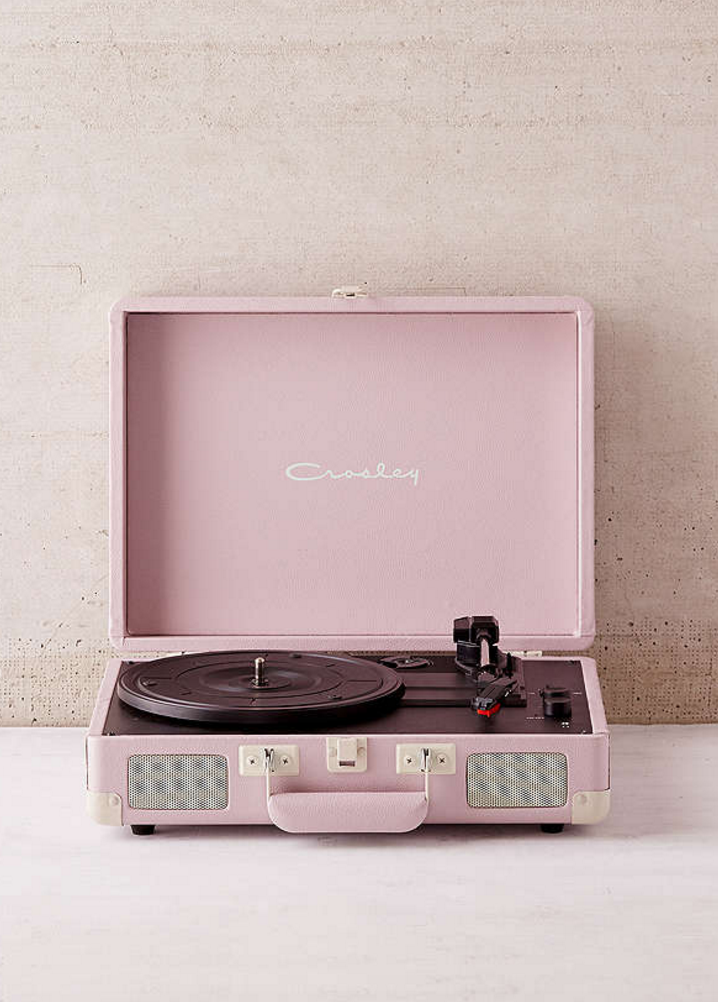 Kick it old school with vinyl and get yourself some Lana to play Summertime Sadness on this bad boy. Get it here.
20. "Good At Naps" blanket for the ultimate nap time.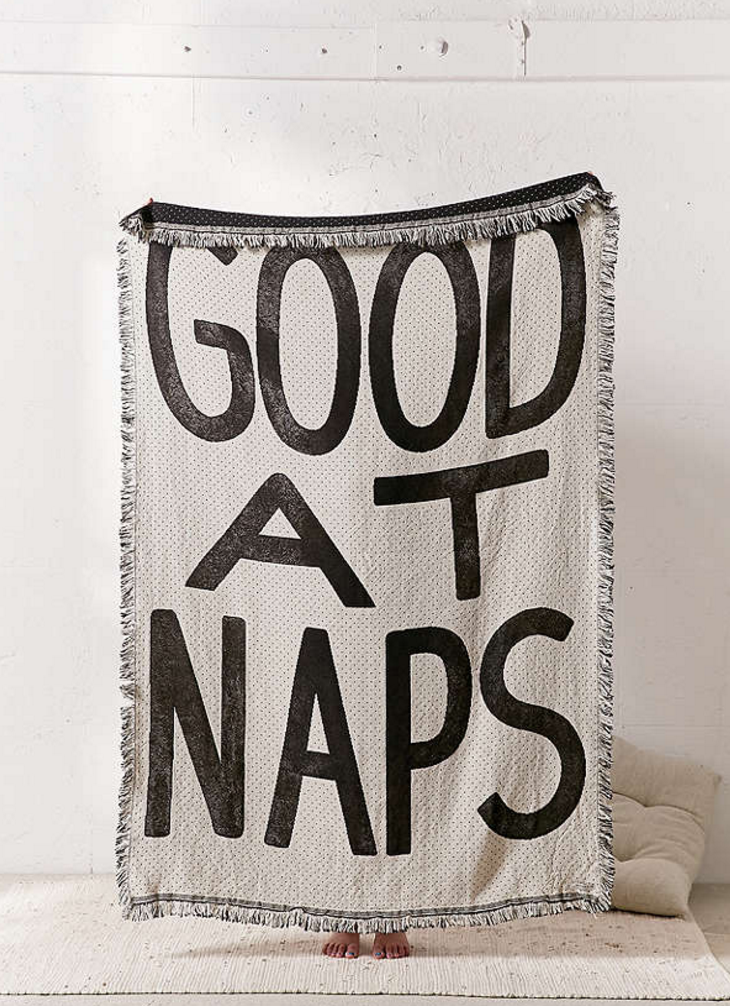 Make sure everyone knows what your deal is and wrap yourself up in this blanket. Get it here.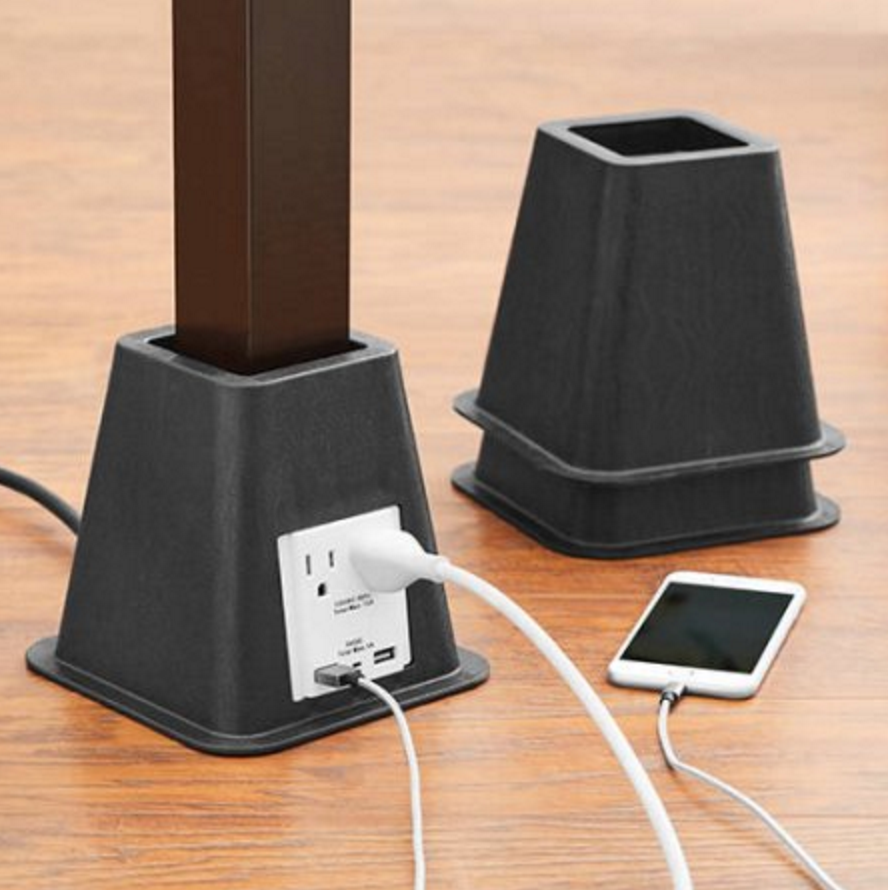 Lifting your bed for your dorm or apt. is great to add extra storage. But, with USB ports to charge your phones/laptop/tablet, it makes it double as useful. Get it here.