It's no secret that staying on top of memes and meme culture is key in understanding the Internet today. Whenever a new meme goes viral, you can be sure that there will be thousands of jokes and recreations both online and off. Seriously – people used to season their steaks saying BAM! like Emeril Lagasse, and now, we season our meats like Salt Bae.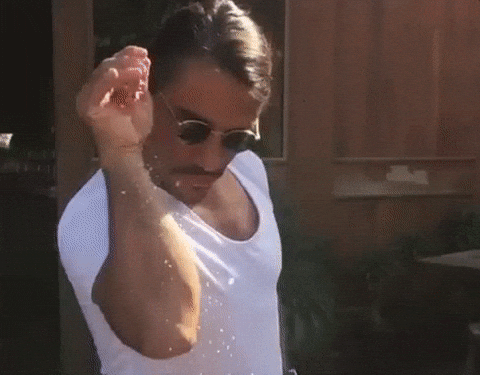 But – what are you to do when you're away at boot camp or in the military and have no access to the Internet, with no ability to keep up with the latest and funniest memes? Get by with a little help from your friends, of course.
People online are sharing the incredible and thoughtful ways that they've been able to keep their friends "in the loop" while away and deployed – and, it's got best friend goals written all over it.
My friend is at boot camp and I mail him memes to keep him entertained ? pic.twitter.com/KNLkvZazuB

— Luis Rembao (@LuisRxmbao) July 11, 2017
Think of all the time, effort and printer ink went into that.
My friend is away at boot camp and can't use her phone, so I'm sending here memes. She is missing much tbh pic.twitter.com/fIgOs1BciC

— khaled kharma (@k_is_like) July 18, 2017
Pages on pages on pages.
when ya bestf is in boot camp so u have to mail her memes #navy pic.twitter.com/Y2xAJVqqLY

— s̶u̶n̶d̶a̶ (@missssundastood) March 24, 2017
Oh no baby, what is you doing?
My cousin has no access to her phone at boot camp so I'm mailing her a book of my fav tweets & memes from the past few weeks she's been away pic.twitter.com/Bkmss4Ky9A

— кatrina anne ♛ (@kfer_) July 18, 2017
Color coordinated and everything.