Katy Perry has been stirring up some major controversy lately – everyone thinks she's gone off the deep end. While she's trying out new looks and new music, fans aren't super impressed with her new style.
If you ask me – she looks a little like Miley Cyrus did when she decided to cut all of her hair off and change up her style and vibe.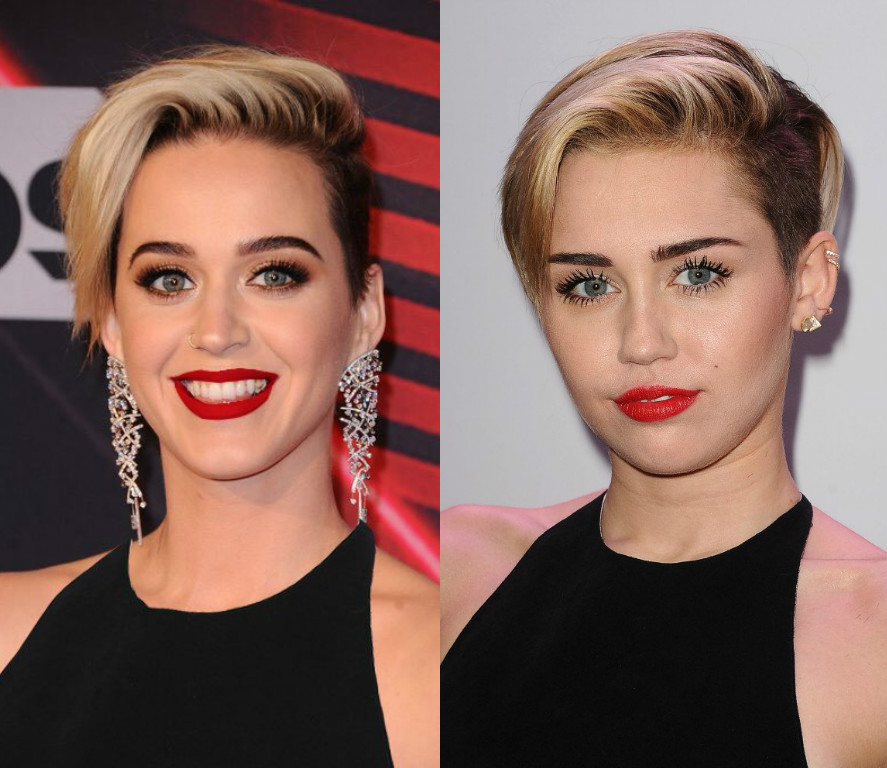 As it turns out, these two are pretty good friends – go figure. In fact, they spend a lot of time together, for years. So close that according to Miley Cyrus, Katy Perry wrote a song about her – a very specific song.
Remember I Kissed A Girl?
That song that everyone was singing when they were going through their "experimental" phase in life?
Yeah – we remember, too.
While we were busy listening to 7th grade girls sing about the taste of another girl's cherry chapstick, some of us were wondering who Katy Perry had kissed and when.
It turns out, I Kissed A Girl is about – Miley Cyrus.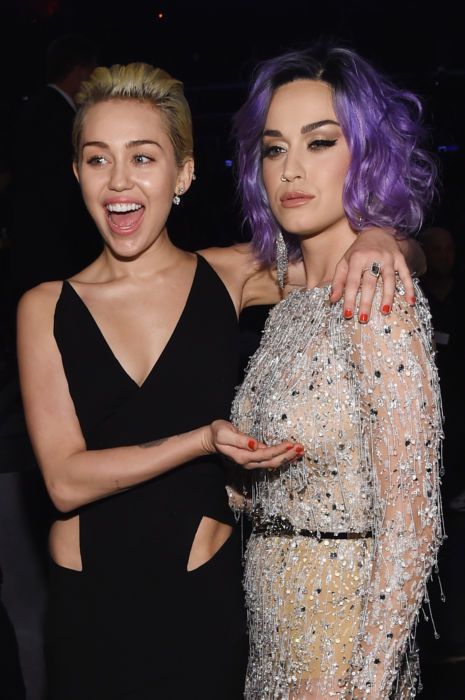 Recently, when talking to KTU, Miley Cyrus revealed:
"When she wrote I Kissed a Girl I was on set for the Hannah Montana movie and she asked me to go to the VMAs with her. That's when my whole VMA controversy started! My mom went into the limo with me and Katy Perry because she was nervous. That's how we met and we just stayed friends. When she came out with 'I Kissed a Girl,' I was doing the Hannah Montana movie, and I heard her on the radio. They said, 'Who did you write that about?' She said me!"
Woah – mind-blown.