Everyone likes a good nap here or there at work. (We know you're napping at work). What's new in the napping world, you ask? A private pop up space called the Pause Pod. Pause Pod was designed for the busy individual who needs a minute of peace in their very own pop-up pod.
The idea began on Kickstarter where over over $77,000 dollars was raised. It's now in its way to your office as it's fully funded and ready for production. The Pause Pod be carried on your shoulder for those moments when you need to escape a fart on the train or hide from an intruder.
It's fully functional for the indoors, outdoors, on the go or at home.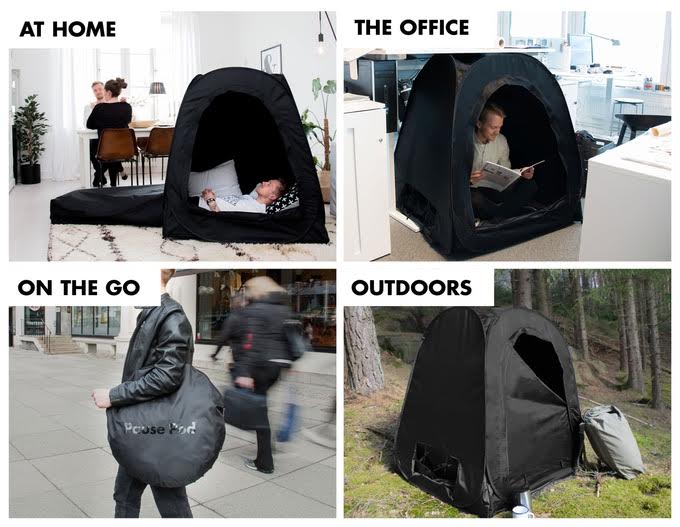 You know that one person who just annoys the sh*t out of you at work? Here's your chance to pull out your pop up space for a private time out. They'll get the message – come back later.
It pops up in seconds so as soon as your boss asks where this week's numbers are, you can pop out ya tent and tell her you need a moment. You'll get back with her in 15 to 20 minutes.
WAIT, there's more! There are add-on features! For about $100 more, you can get a Mini Pause (for your mini me, of course), a starry sky background to gaze into and a pop-up Pause Cinema.
In all fairness, the Pause Pod is creating a movement in the corporate world. They invite individuals to relax and recharge in a conveniently built pod that has just enough space for you and your feline friend. It will never let you down when you just need a minute to breathe.
10/10 would recommend.