It probably won't come as news to you that superstar rappers Cardi B and Nicki Minaj are not buddies. Last September, during New York Fashion Week, the two women got into a beef during Harper Bazaar's ICONS party which included Cardi throwing a shoe at Nicki.
At the time, Cardi explained the situation in a noteaddressed to Nicki.
Her full post last September read,
I've let a lot of sh*t slide! I let you sneak diss me, I let you lie on me, I let you attempt to stop my bags, f*ck up the way I eat! You've threaten [sic] other artists in the industry, told them if they work with me you'll stop f*ckin with them!! I let you talk big shit about me!! I addressed you once in person, I addressed you a second time in person, and every time you copped the plea!! But when you mention my child, you choose to like comments about me as a mother, make comments about my abilities to take care of my daughter is when all bets are f*ckin off!! I've worked to [sic] hard and come too far to let anybody fuck with my success!!!! Bitches talk all that sh*t in they raps but in real life they p*ssy!! This shit really is for entertainment.
Then, on Friday, Cardi spoke to Variety reporter Marc Malkin, who asked, "
Is there ever a chance you and Nicki would make up and perform together?"
.@Variety asks Cardi B if there's a chance that she and Nicki Minaj could make up and perform together. pic.twitter.com/DLmVTycRjv

— Pop Crave (@PopCrave) April 13, 2019
Nicki didn't answer in words—instead she just laughed. And laughed and laughed and laughed.
So that's pretty much a "no," then, huh?
She said: ???

— Devin ✨ (@devinlbbh) April 13, 2019
— Frankie Fermi ? Little Mons✞er (@frankiefermi) April 13, 2019
Cardi was like ? pic.twitter.com/qxhRZxjTeM

— ? ????? ?????? ? (@walidxsalama) April 13, 2019
People on Twitter were definitely split as to who they supported.
nicki is better pic.twitter.com/luoU5VgEy1

— nicki minaj stan?? (@sweetenerproud) April 13, 2019
Nicki is a bitch ?? she tried the same with Miley. She's one of those bitter women who want to be onthe top but not have any other women surrounding her on her level or higher

— Saskia Slavostki (@SaskiaSlovotski) April 14, 2019
SHES SCARED

— hildo ! (@focusdari) April 13, 2019
she's so annoying

— joey ♡ (@nickisinches) April 13, 2019
And Nicki said no because she was scared of being out rapped on someone's second single…

— Eli Altamont (@eatpeaches) April 13, 2019
Nicki is a lyricist… cardi is a performer. pic.twitter.com/fCFxm4pV9L

— Shenice ? (@meaniie_xo) April 14, 2019
like nicki would bother with this trash

— ????? (@godixarianag) April 13, 2019
It doesn't sound like Cardi and Nicki are going to be making up anytime soon, does it?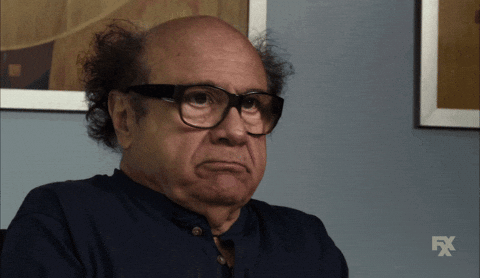 h/t: BuzzFeed, Twitter: @PopCrave