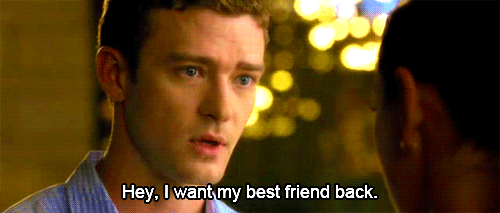 We've all had sex with someone we shouldn't have. Okay, not ALL of us, but most of us. You know the ones, you bang your friends ex, a friend's brother, or maybe even that POS you swore you'd never touch with a ten foot pole. It happens.
Well, have you ever had sex with your friend? Sure, sex with a friend isn't a huge deal, but what about sex with a BEST friend? Now that could be bad. You see, sex can lead to feelings which can lead to complications and awkwardness. You don't want to ruin a perfectly good friendship for just one night of passion, do you?
Well, it tends to happen a lot. People confuse friendship with feelings and sh*t gets messy. Sure, sometimes you guys end up together, and it leads to the best relationship ever. But sometimes it completely ruins everything and you lose your best friend.
These 17 people slept with their best friend and the results are.. inconclusive. You see, so much sh*t can happen after sex with a BFF, that it's impossible to say that it's always a mistake, or always turns out great. I suppose it depends on your specific relationship. But I say, err on the side of caution.
These are the results of sleeping with your best friend:
1.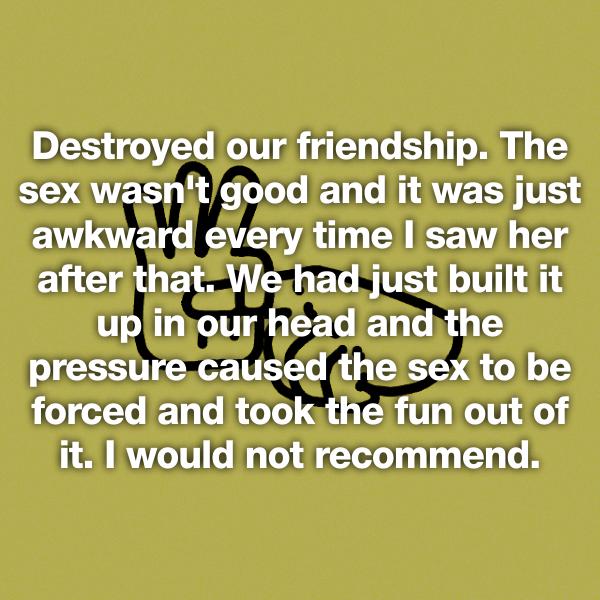 2.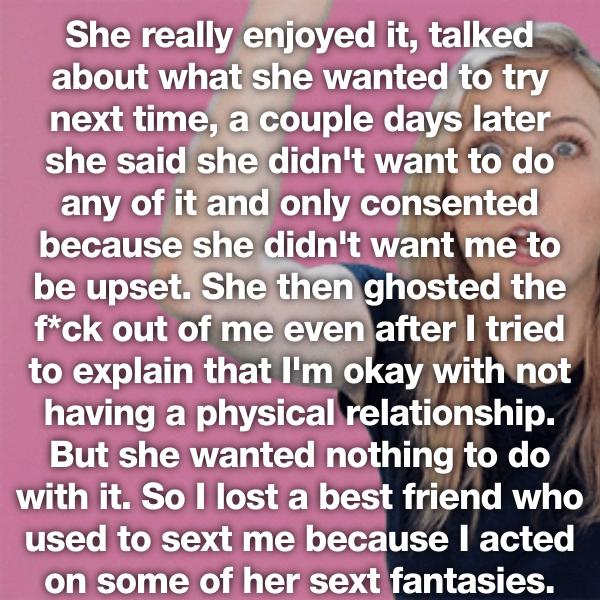 3.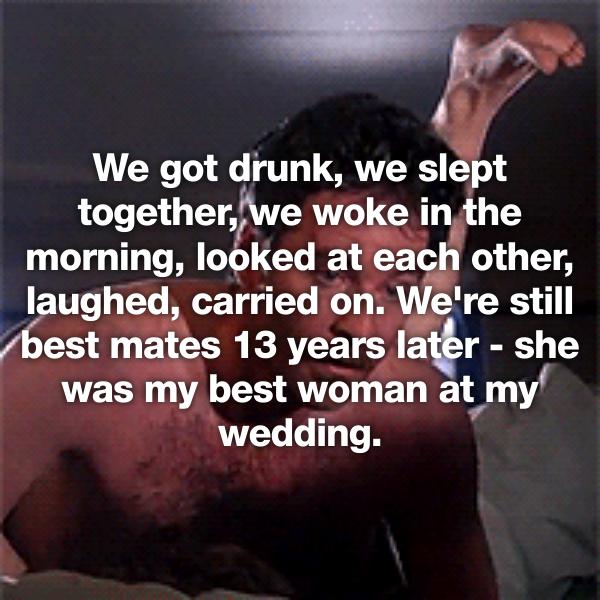 4.