Paris Jackson, the 19-year-old model and daughter of Michael Jackson, has been making waves on social media because her life seems pretty amazing. While navigating the world of pop culture and mass media can be hard, especially when you were born and raised in it, Jackson seems to be able to do it with ease and a "carefree" attitude that honestly, I'm pretty envious of. Her style is killer and her tattoos are even cooler, as she's been known to get them sporadically and show them off online. In the past, she's shown off a few pieces she had gotten in remembrance of her father, the late King of Pop – but, this time, Paris got a tattoo all for herself and it has a pretty spiritual meaning to it.
She shared this photo on Instagram with her followers:
But, to get a better view of it, Paris went completely topless on her Instagram Stories.
While some people get tattoos just to "get them," Paris put some thought into these. The symbols going down her chest are "chakras," and they're meant to represent certain energy points in the body.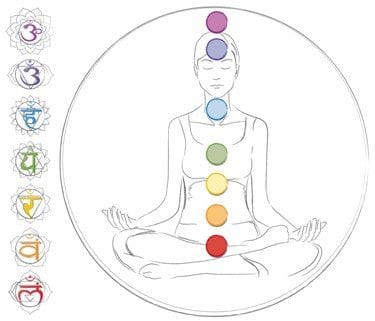 Each symbol represents a specific energy and point in your body – Healing, Balancing, Opening Chakras: Exercises, Foods, and Colors. If a chakra or energy point is blocked, it can result in serious illness. The point of energy points is to keep the energy flowing freely in your body.
That's enough to make me say – Namaste.